Your Trustworthy And Professional Home Inspector
Buying or selling a property in Calgary is a major undertaking and it pays to identify major problems before signing on the dotted line. PC Home Inspections is here to assist with pre-purchase, pre-listing, pre-delivery, and condo inspections.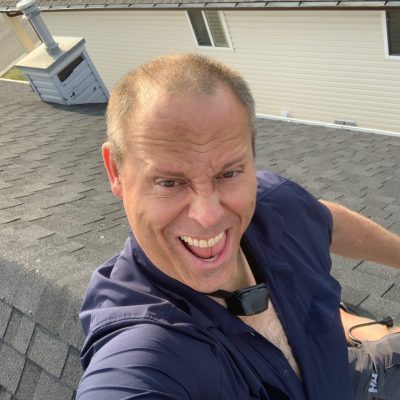 Representing Only You With Integrity, Professionalism, Honesty, And With High Ethical Standards.
With over 35 years of experience in Residential and Commercial Construction, Pete provides Detailed and Thorough Real Estate Inspections.
PC Home Inspections will provide the comprehensive property inspection you need in Calgary prior to selling or buying. If there's an issue, you can count on us to find it!
Buying a property in Calgary is no small matter. That's why it's highly recommended to have a pre-purchase inspection completed before you make a final decision. 
Detailed pre-purchase inspections will help you identify existing issues as well as potential renovation and upgrade costs you may face after the purchase. Rely on Pete the Home Inspector
While living in a Calgary home, you may have ignored small problems and improvement opportunities.
However, when it comes time to sell, you can rest assured that future buyers will be on the lookout for any and every issue they can find. Instead of discovering a nasty surprise at the last minute, a pre-listing inspection from Pete the Home Inspector will deliver a detailed report about your home's current condition.
Although their actual space may be smaller than many homes, completing a condo inspection in Calgary can be tricky because of the many shared elements.
Pete the Home Inspector is well aware of how these individual elements come together to form a multi-unit building and our condo inspections present a holistic view of the particular unit in question.
Every inspection is done using video and thermal imaging to ensure that every aspect of what is behind your walls, floor, and ceiling is captured and documented with your report.
Pete the Home Inspector takes the time to go through your report with you to outline every detail so that you are not left with any questions.
"I highly recommend Pete for your home inspection. He provided an incredibly thorough report within a few hours that clearly pointed out concerns and provided recommendations on how to fix them. I really appreciated all the tips he gave on proper maintenance going forward. If you want an open, honest, and detailed inspector book Pete!"
"Pete recently helped us with an "Attic Rain" issue. He is very knowledgeable, direct and thorough. He suggested both immediate and longer-term common sense based solutions. Very detailed, experienced and knowledgeable; I would recommend to friends and family."
"As first time homebuyers, Peter not only provided a very thorough inspection, but he offered plenty of advice on how to remedy certain issues with the prospective home. He was very friendly and informative. I will be recommending Pete to all my friends, family and fellow homebuyers."
"Pete was professional, friendly, and extremely knowledgeable. He was able to quickly book my home inspection and provided the report within hours. He gave his honest, unbiased opinion. Not to mention the price was great too. Thanks, Pete! Highly recommend."
"Pete, was very nice, professional, knowledgeable and helpful. He came early & setup before we got there. He identified areas of concern and gave us really great advice. He thoroughly answered all of my questions. I would recommend his services. Thanks again for such an awesome job!"